Mepco Schlenk Engineering College
Sivakasi, Mepco Engineering College post, Virudhunagar PIN 626 005
Virudhunagar(Dt) - Tamilnadu
(Minority Institution)
About College
Mepco Schlenk Engineering College, Sivakasi is one of the reputed private Engineering Colleges started under self-financing scheme on 17th October 1984. MEPCO refers to the Metal Powder Company, Thirumangalam and Schlenk is the German collaborator of the company. The institution is sponsored by the Mepco Schlenk Charities, a social welfare organisation of the Metal Powder Company Limited, Thirumangalam, which has won many National Awards for the outstanding performance in export promotion and R & D.

The Board of Directors of our college are dynamic men with far sighted vision and wisdom, experienced in running several successful industries over three decades and also well-versed in running other educational institutions. The college was affiliated to Madurai Kamaraj University, Madurai and now it is affiliated to Anna University, Chennai from 2001. Sri. A. Grahadurai, Thiru. A. Vairaprakasam and Dr. S. Balakrishnan serve as the President, Correspondent and Principal of the college respectively.

Our college was selected by the Indian Society for Technical Education (ISTE) for prestigious Bharatiya Vidya Bhavan National Award for having the Best Overall Performance in the year 1998 and 2005. Five of our undergraduate courses were subjected to accreditation by the National Board of Accreditation and all of them have been awarded the highest grade of "A".

Our college has received ISO 9002 certificate from M/s. DNV, Netherlands. Our college has been selected as an Centre of Relevance and Excellence (CORE) in Industrial Safety and was inaugurated by Bharat Ratna Dr.A.P.J. Abdul Kalam.
Cut-off Trends for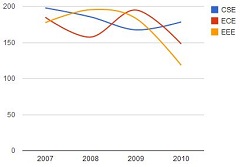 Marks & Ranks
Additional Details
Facilities
Boys
Girls
Accommodation Available for UG
Yes
Yes
Permanent or Rental
Permanent
Permanent
Type of Mess
Veg/Non Veg
Veg/Non Veg
Mess Bill in Rs.
1400/Month
1400/Month
Room Rent in Rs.
1200/Month
1200/Month
Electricity Charges in Rs.
--
--
Caution Deposit in Rs.
1500
1500
Establishment Charges in Rs.
10000
10000
Admission Fee in Rs.
--
--
Transport Facilities
Yes
Transport Optional or Compulsory
optional
Min Transport Charges in Rs.
--
Max Transport Charges in Rs.
--
Minority Status
no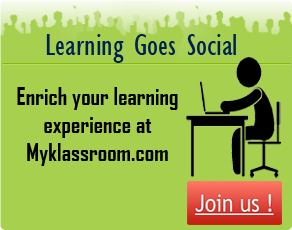 Disclaimer
The above information is based on

estimates,
data gathered from public sites
mandatory disclosure of the colleges

We don't guarantee accuracy of information
We don't guarantee admission to the colleges
Use it as a tool to narrow your search