P.S.G. College of Technology
Avinashi road, Peelamedu, Coimbatore PIN 641 004
Coimbatore(Dt) - Tamilnadu
About College
PSG COLLEGE OF TECHNOLOGY, an institution of academic excellence, was founded in the year 1951 by PSG & Sons Charities Trust. The emphasis of the Trust is on vocational education & production oriented industrial training. In order to achieve these objectives, the founders wisely decided to locate the college in the same campus as the PSG Industrial Institute, which is a pioneer today in the manufacture of several engineering products, like process and agricultural pumps, industrial motors and high quality speciality castings.

One unique feature at PSG College of Technology is the close collaboration of educational institution and industry, resulting in the cross fertilization of theory with practice. The undergraduate engineering students are required to spend half a day every week in the PSG Industrial Institute which enables them to study the actual production processes and gives them an opportunity to observe the working of ndustry.

This scheme has been hailed as a unique approach to inculcate industry culture among the students. In addition, a large number of projects, which the students undertake in collaboration with the PSG Industrial Institute and other industries meet the R&D requirements of industry.

The College has been in the vanguard of innovation in technical education, and over the years has taken giant strides and transformed itself into a prestigious centre for advanced studies in several faculties of Engineering Technology, Applied Sciences, Management Studies and Computer Science and Applications.
Cut-off Trends for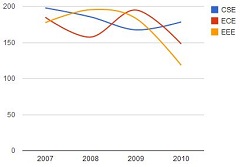 Marks & Ranks
Additional Details
Facilities
Boys
Girls
Accommodation Available for UG
Yes
Yes
Permanent or Rental
Permanent
Permanent
Type of Mess
Veg/Non Veg
Veg/Non Veg
Mess Bill in Rs.
1900/Month
1700/Month
Room Rent in Rs.
1100/Month
1100/Month
Electricity Charges in Rs.
200/Month
200/Month
Caution Deposit in Rs.
5000
5000
Establishment Charges in Rs.
5000
5000
Admission Fee in Rs.
500
500
Transport Facilities
No
Transport Optional or Compulsory
--
Min Transport Charges in Rs.
--
Max Transport Charges in Rs.
--
Minority Status
No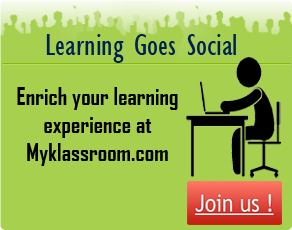 Disclaimer
The above information is based on

estimates,
data gathered from public sites
mandatory disclosure of the colleges

We don't guarantee accuracy of information
We don't guarantee admission to the colleges
Use it as a tool to narrow your search