Arulmigu Meenakshi Amman College of Engineering
Kalavai Moranam road, Vadamavandal (vil), Namandi, Thiruvannamalai PIN 604 410
Thiruvannamalai(Dt) - Tamilnadu
(Minority Institution)
About College
The AMACE visualizes to successfully establishing a channel of esteem educated society that serves the need of providing quality engineers who can tackle the challenges of the dynamic world. The Arulmigu Meenakshi Amman College of Engineering (AMACE) is an institute which is run and administered by the Meenakshi Ammal Trust in Chennai where the trust is blessed to have some of the most prominent names of the country as its members who regularly donate to this cause.

The Arulmigu Meenakshi Amman College of Engineering is aimed to comfort the section of people who have an unstable financial background. The very base of the college is based on one simple motto of "Quality in Education" where each and every effort is directed to achieve the same goal. The students of the institute are not only restricted to the class rooms, they are also given proper sessions on personality developments so that they can withstand in this dynamic world.

The Arulmigu Meenakshi Amman College of Engineering was established in 1985 with the approval of Tamil Nadu Government as a Telgu Linguistic Minority Engineering College which was eventually passed by the AICTE and on the other hand, was also affiliated to the University of Madras, but with modernization and development the college is now a part of Anna University- Chennai, Chennai and South India by way of affiliation. The programs followed in here are diverted into a single flow which emphasizes on growth of skills among the students.
Cut-off Trends for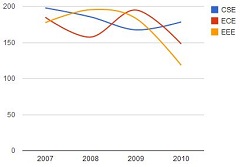 Marks & Ranks
Additional Details
Facilities
Boys
Girls
Accommodation Available for UG
Yes
Yes
Permanent or Rental
Permanent
Permanent
Type of Mess
Veg/Non Veg
Veg/Non Veg
Mess Bill in Rs.
20000/Year
20000/Year
Room Rent in Rs.
10000/Year
10000/Year
Electricity Charges in Rs.
2000/Year
2000/Year
Caution Deposit in Rs.
5000
5000
Establishment Charges in Rs.
2500
2500
Admission Fee in Rs.
500
500
Transport Facilities
Yes
Transport Optional or Compulsory
optional
Min Transport Charges in Rs.
5000/Year
Max Transport Charges in Rs.
10500/Year
Minority Status
yes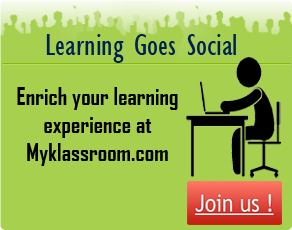 Disclaimer
The above information is based on

estimates,
data gathered from public sites
mandatory disclosure of the colleges

We don't guarantee accuracy of information
We don't guarantee admission to the colleges
Use it as a tool to narrow your search