Pollachi Institute Of Engineering And Technology
"107/1B, Main Road, Poosaripatti, Pollachi-642205 (Coimbatore District) "
(Dt) - Tamilnadu
About College
Pollachi Institute of Engineering & Technology (PIE Tech) was established in 2012 with a mission of providing competent technical education and creating proficient engineers who will add newer dimensions to the technical arena and thereby serve the need of the Indian Society as a whole. Its commitment is best encapsulated in its vision to become a globally recognized institute of engineering.

This is achieved by sculpting young minds of this generation with an edifice of value based learning and practical educational methods. The institution is bestowed with excellent infrastructure and a dedicated team of Staff members devoted to train the students with an unparalleled teaching, learning experience to meet the growing needs of the engineering society.

The vision of Pollachi Institute Of Engineering and Technology is to emerge into a premier Engineering and Technological institute of academic excellence through its commitment to offer value based education to its students. It also aims to improve their Technical, Intellectual and Professional skills which will meet the diversified needs and challenges of the society.

The mission of the institution is to impart value based education in Engineering and Technology and enhance a higher form of engineering education by adopting the best teaching learning process equipped with the latest facilities.

The college was founded under the guidance of illustrious Managing Trustees Mr. A. K. Rathinam, Dr. R. Sivasubramanian, Dr. G. Arulmozhi, Mr. R. Ilango, Mr. R. Ravikumar, Mrs. R. Ponmudi, Mrs. S. Pushpalatha, Mr. R. Gopalakrishnan. Dr. S. John Alexis serves as the principal and HOD for the department of Mechanical Engineering at PIE Tech.
Cut-off Trends for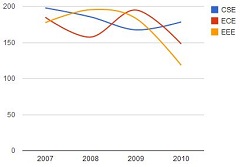 Marks & Ranks
Additional Details
Facilities
Boys
Girls
Accommodation Available for UG
--
--
Permanent or Rental
--
--
Type of Mess
--
--
Mess Bill in Rs.
--
--
Room Rent in Rs.
--
--
Electricity Charges in Rs.
--
--
Caution Deposit in Rs.
--
--
Establishment Charges in Rs.
--
--
Admission Fee in Rs.
--
--
Transport Facilities
--
Transport Optional or Compulsory
--
Min Transport Charges in Rs.
--
Max Transport Charges in Rs.
--
Minority Status
--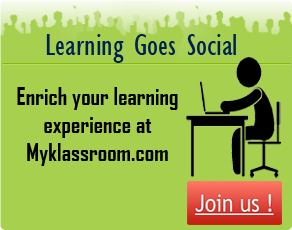 Disclaimer
The above information is based on

estimates,
data gathered from public sites
mandatory disclosure of the colleges

We don't guarantee accuracy of information
We don't guarantee admission to the colleges
Use it as a tool to narrow your search