Arasu Engineering College
Chennai Main road, Thiruvisanallur, Thanjavur PIN 612 501
Thanjavur(Dt) - Tamilnadu
About College
Arasu Engineering College, Kumbakonam is established by Sri Thirunavukkarasu Dhanalakshmi Educational and Charitable Trust. It was registered as a public charitable trust in the year 2000 to serve the society. The trust is doing yeomen service in the field of Technical Education and Research. It is the first Engineering College started in the Kumbakonam. It started with the aim to accelerate academic, social and economic development.

It is one of the leading Engineering colleges affiliated now to the Anna University, Tiruchirapalli. The Campus is spread over an area of 50 acres with gorgeous background of Temples. The Fresh air, sweet medicated water from Cauvery River. The Serene area provides pleasant atmosphere for the students to concentrate well on their studies.

Arasu Engineering College offers programmes that have been approved by All India Council for Technical Education with three programmes at the Under Graduate level in the year 2001-02. The college at present offers Six Under Graduate Programmes, with the approval of AICTE and Anna University Tiruchirapalli.

The college was started in the year 2001-02 to cater to the needs of the nation in the development of technocrat personnel and to provide facilities for educating and training the young men and women to meet the entrepreneurial and management needs. The Management is keen on developing the College into a quality institution for higher education and it has provided adequate infrastructural facilities and sufficient funds.
Cut-off Trends for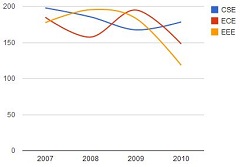 Marks & Ranks
Additional Details
Facilities
Boys
Girls
Accommodation Available for UG
Yes
Yes
Permanent or Rental
Permanent
Permanent
Type of Mess
Veg/Non Veg
Veg/Non Veg
Mess Bill in Rs.
1800/Month
1800/Month
Room Rent in Rs.
500/Month
500/Month
Electricity Charges in Rs.
150/Month
150/Month
Caution Deposit in Rs.
2500
2500
Establishment Charges in Rs.
1000
1000
Admission Fee in Rs.
100
100
Transport Facilities
Yes
Transport Optional or Compulsory
optional
Min Transport Charges in Rs.
2500/Year
Max Transport Charges in Rs.
7500/Year
Minority Status
No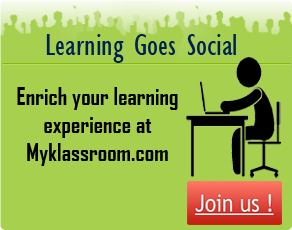 Disclaimer
The above information is based on

estimates,
data gathered from public sites
mandatory disclosure of the colleges

We don't guarantee accuracy of information
We don't guarantee admission to the colleges
Use it as a tool to narrow your search