P A College of Engineering and Technology
Palladam road, Pollachi, Coimbatore PIN 642 002
Coimbatore(Dt) - Tamilnadu
About College
PA College of Engineering and Technology (PACET) is located in serene surrounding amidst the cluster of coconut groves on the state Highway (SH-19) about 2 Km from Pollachi which is situated at the foot hills of Anaimalai and Valparai hills. Pollachi town is 40 Km from the south of Coimbatore.

Pollachi is a leading commercial centre having a big market for agricultural products. Tender coconuts, coconuts, coconut oil and other by-products are being transported to all parts of the country and exported all over the world. PACET is in the reach of about 40 minutes drive from Coimbatore airport or railway station and one hour from Tirupur.

The college enjoys a congenial atmosphere essential for a cozy and vibrant scholastic learning process. PACET provides engineering education for Life. The beautiful and spacious buildings have been designed well by the chairman renowned civil engineer- with architectural marvels of various blocks accommodating the needs of administration computer centre, academic block, lecture halls, library, laboratories, conference halls, hostel and students common rooms. In PACET students are given every opportunity to gain optimal advantage in terms of advanced technical knowledge, skills and research by intrinsic motivation through special training modules.

The approach offers distinct aspects of intellectual growth and development of individual students as future engineers to suit the growing needs and aspirations of the nation in future. The campus also has a clinic to attend emergency and to check the general health of students. The college has provided bus transport facilities covering the nearby parts of Tirupur and Coimbatore districts. All educational programs offered by the institute have been designed as per the syllabi of the Anna University of Technology, Coimbatore.
Cut-off Trends for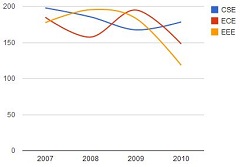 Marks & Ranks
Additional Details
Facilities
Boys
Girls
Accommodation Available for UG
Yes
Yes
Permanent or Rental
Permanent
Permanent
Type of Mess
veg
veg
Mess Bill in Rs.
1700/Month
1700/Month
Room Rent in Rs.
850/Month
850/Month
Electricity Charges in Rs.
--
--
Caution Deposit in Rs.
2000
2000
Establishment Charges in Rs.
250
250
Admission Fee in Rs.
100
100
Transport Facilities
Yes
Transport Optional or Compulsory
optional
Min Transport Charges in Rs.
3000/Year
Max Transport Charges in Rs.
10000/Year
Minority Status
No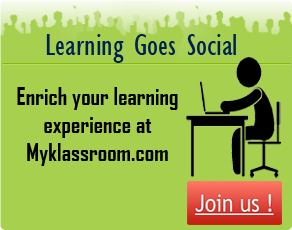 Disclaimer
The above information is based on

estimates,
data gathered from public sites
mandatory disclosure of the colleges

We don't guarantee accuracy of information
We don't guarantee admission to the colleges
Use it as a tool to narrow your search