Now,what is a social learning platform?
Unlike conventional LMS, a social learning platform addresses the needs of the learner through effective engagement rather than being just a collection of feature sets and repository of content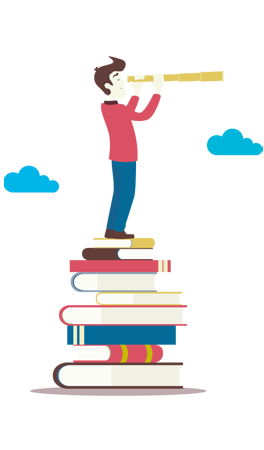 Share Content
Apart from the rich set of content (created by scholars around the world ) you can share your own notes as PDF, word, presentations or youtube videos. It also allows learners to share interesting content to theirs peers.
Send Announcements
Communicate learners with ease. Intimate all important announcements through email and SMS* notification.
Use it on the go
Myklassroom.com being a responsive site, it can be accessed through any portable device using a browser. Or you can download our android mobile app from Play Store. Click here
Assessment
Lets you create and conduct online tests along with a wide range of pre-loaded tests for your students. Create, view and evaluate online assignments with ease.
All the reports you need
Access a wide range of reports like student performance, usage, activity report, exam reports, attendance reports etc., to better understand your learner community.
MyKlassroom is a technology tool for all you great teachers out there to effectively engage with your students at all time.
Learning happens everywhere, all the time and we are there to ensure that your connected with learning community when it happens.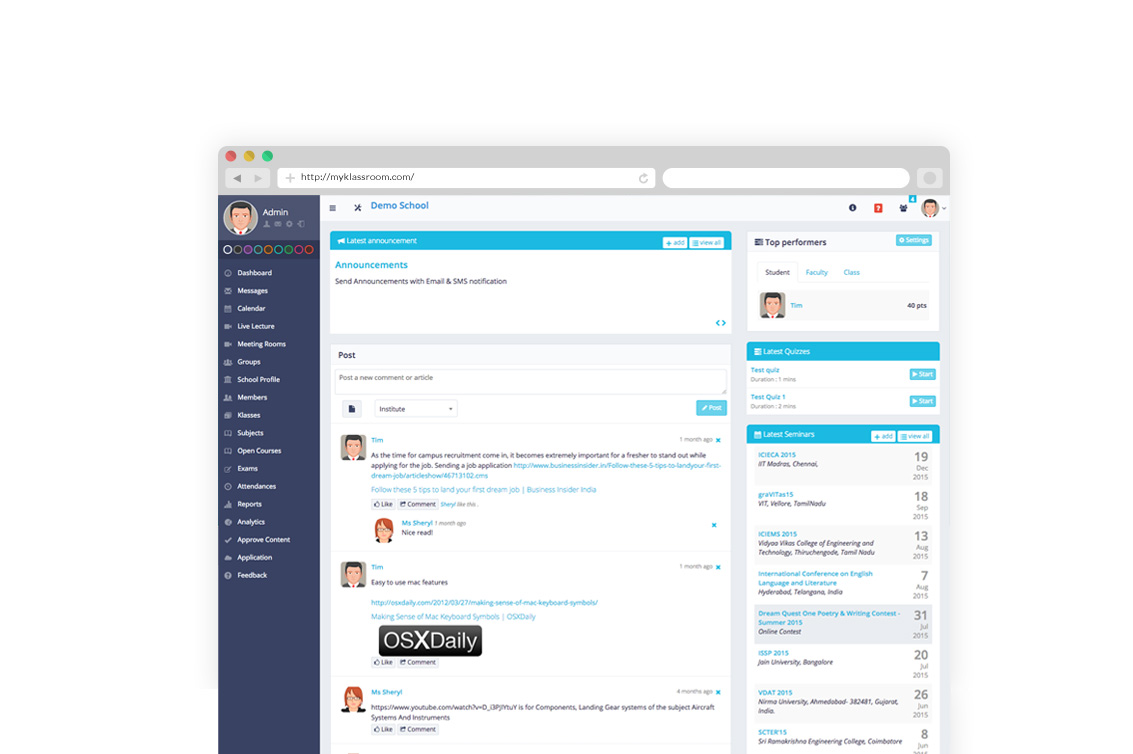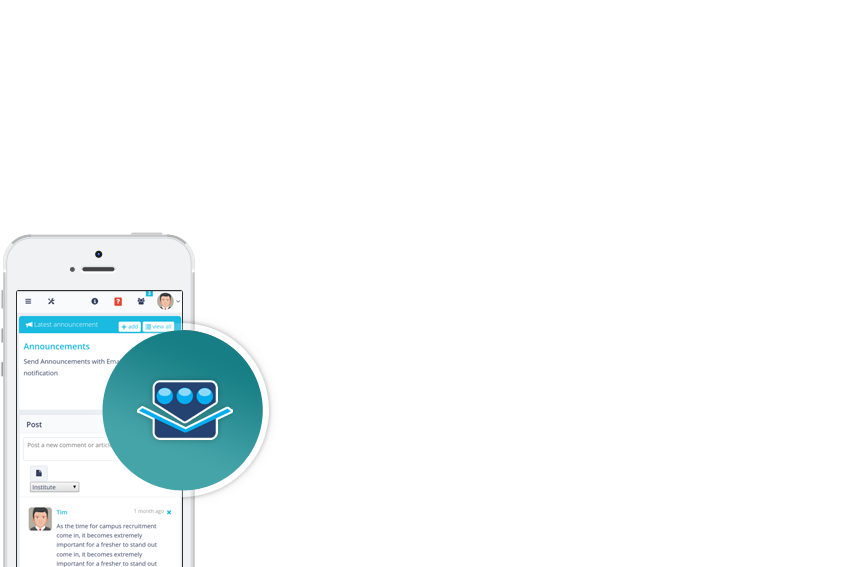 Your classroom in the cloud
You can create a classroom anywhere and at anytime and collaborate with fellow teachers and students. Everything you need in one place.
Its Easy
Easy to setup the system and start using from day one. With extended support from the myklassroom team the usage becomes even easier.
Reduced Workload
Time and effort is reduced for the teachers by providing then with effective online tools for assessment and collaboration along with reports and progress chart for every student.
Increased Engagement
With rich notification mechanism myklassroom is able to increase the engagement of the students with platform which helps teachers collaborate effectively.
Its Simple
Simple to use features and UI which makes the experience very intuitive for you.
What our Clients say?
I have been thunder struck by the advantages that come from sharing information in Myklassroom platform.
It's one of the best experiences in teaching learning process.
Myklassroom.com makes the novice to improve their knowledge and become accustomed to transform learning practice from content learning to deep learning.
Myklassroom becomes my close friend helping me to enhance my study skills, helping me to think out of the box, helping me to be creative enough..