Sri Venkateswara College of Engineering and Technology
Thirupachur, Thiruvallur PIN 631 203
Thiruvallur(Dt) - Tamilnadu
(Minority Institution)
About College
Sri Venkateswara College of Engineering and Technology was promoted by Sri Venkateswara Educational and Cultural Trust, Chennai. Sri Venkateswara College of Engineering and Technology was started in the year 1999 with AICTE approval and University of Madras affiliation, presently affiliated to Anna University, Chennai. It was started with an objective of identifying talanted students and giving them the opportnity to shine in society by taking them forward and helping them to carve a niche of their own in the industry.

Spread over 28 acres in a picturesque ambience on 3,12,000 sq.ft. of built-up area on the Chennai-Tirupati National Highway 205 at Thiruvallur (near Collector's Office), the college is easily accessible by road and rail. The college has started functioning from 2000-2001 with three branches namely Electrical and Electronics Engineering, Computer Science & Engineering and Information Technology. In the year 2002 Electronics and Communication Engineering was introduced, Civil Engineering and Master of Computer Application was introduced in the year 2003.The department of Master of Business Administration and Mechanical Engineering were started in 2004 and 2005 respectively.

The institute has 180 students and 10 faculty members at the time of inception has presently grown to a large extent with 2043 students and 152 faculties. This institution is being awarded ISO certification Since 2003 for the Quality Management System and accredited by National Board of Accrediation in the year 2009. The Civil Engineering department of this Institution was ranked First by Anna University Chennai in the year 2009. The Department of Electrical and Electronics Engineering got permanent affiliation from Anna University, Chennai The Institution is a Telugu Minority Institution. The trust has obtained Minority status duly approved by the State Government.
Cut-off Trends for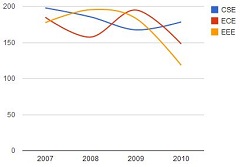 Marks & Ranks
Additional Details
Facilities
Boys
Girls
Accommodation Available for UG
Yes
Yes
Permanent or Rental
Permanent
Permanent
Type of Mess
Veg/Non Veg
Veg/Non Veg
Mess Bill in Rs.
2500/Month
2500/Month
Room Rent in Rs.
800/Month
800/Month
Electricity Charges in Rs.
200/Month
200/Month
Caution Deposit in Rs.
2000
2000
Establishment Charges in Rs.
--
--
Admission Fee in Rs.
500
500
Transport Facilities
Yes
Transport Optional or Compulsory
optional
Min Transport Charges in Rs.
6000/Year
Max Transport Charges in Rs.
18000/Year
Minority Status
yes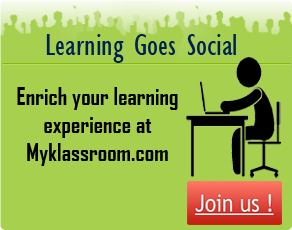 Disclaimer
The above information is based on

estimates,
data gathered from public sites
mandatory disclosure of the colleges

We don't guarantee accuracy of information
We don't guarantee admission to the colleges
Use it as a tool to narrow your search