Sri Vidya College of Engineering & Technology
Sivakasi Main road, P. Kumaralingapuram, Virudhunagar, PIN 626 005
Virudhunagar(Dt) - Tamilnadu
About College
Sri Vidya College of Engineering and Technology has been established in virudhunagar by Sri Vidya Educational & Charitable Trust , having its office at 52/139, Konnur High Road, Ayanavaram, Chennai:600023. The founder Trustee Thiru R.Thiruvengada Ramanuja Doss is the Chairman of the College. Our Advisor is Prof.G.Shanmugam, the Founder Principal of Mepco Schlenk Engineering College, Sivakasi, who has done notable service in technical Education for the past 57 years in india and abroad.

A team of experts came from All India Council for Technical Education visited the College on 28.05.2008. They expressed great appreciation on the excellent infrastructure established by the management. Based on the recommendation of the Expert Committee, AICTE was pleased to grant approval with an intake of 60 in each following UG course: ECE, CSE, EEE and IT from the academic year 2008 : 2009. Anna university,Tirunelveli granted affiliation to our college in their letter No: 104/Affiliation/2008 dated 08.07.08.

The main features of the college comprise world-class infrastructure, well qualified faculty, and high pass percentage. Sri Vidya is the only engineering college in Tirunelveli Zone awarded the highest mark for best infrastructure by Anna University, Tirunelveli in the year 2009, that is the second year of the college.
Cut-off Trends for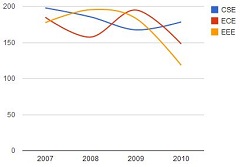 Marks & Ranks
Additional Details
Facilities
Boys
Girls
Accommodation Available for UG
Yes
Yes
Permanent or Rental
Permanent
Permanent
Type of Mess
Veg/Non Veg
Veg/Non Veg
Mess Bill in Rs.
1500/Month
1500/Month
Room Rent in Rs.
1000/Month
1000/Month
Electricity Charges in Rs.
300/Month
300/Month
Caution Deposit in Rs.
5000
5000
Establishment Charges in Rs.
1000
1000
Admission Fee in Rs.
500
500
Transport Facilities
Yes
Transport Optional or Compulsory
optional
Min Transport Charges in Rs.
9000/Year
Max Transport Charges in Rs.
14000/Year
Minority Status
No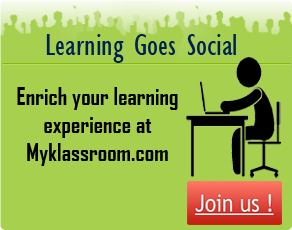 Disclaimer
The above information is based on

estimates,
data gathered from public sites
mandatory disclosure of the colleges

We don't guarantee accuracy of information
We don't guarantee admission to the colleges
Use it as a tool to narrow your search